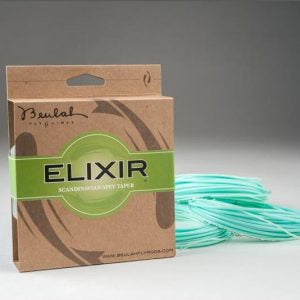 Nile Creek Fly Shop
Beulah* Elixir Scandi Spey Line
Sale price Price $60.00 Regular price Unit price / per
Elixir Scandinavian Spey Taper
The Beulah Elixir V2 spey line is Beulah compact Scandinavian style shooting head. Designed for Spey casting and light sinking poly tips on spey rods.
- Condensed rear taper
- Large tip diameter improves casting ability in wind and better control of larger flies.
- Improved longer front taper for delayed turnover resulting in tighter loops at longer distances.
- Improved durability on all factory welded loops.
- Laser ID on all lines for quick identification.